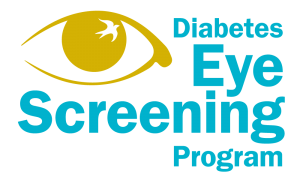 Reduce the possibility of diabetes-related damage to the eyes (retinopathy) which could result in vision loss through a yearly diabetes eye screening.
Screenings are FREE (OHIP is not required)
Who is eligible:
Age 18+
Having any type of diabetes: gestational, type 1 or 2 diabetes
Have not had an eye exam with dilating drops in the past year
Referral from Doctor or Nurse Practitioner
Contact us at 416-461-2493 ext 2243 to determine eligibility.
What to expect:
30 – 60 min exam done by a registered practical nurse, following these steps:

Vision checked using eye chart (bring contacts or glasses if worn)
Eye drops used to numb eyes and check eye pressure
Eye drops used to enlarge (dilate) eyes if needed and take pictures of the back of the eye (retina)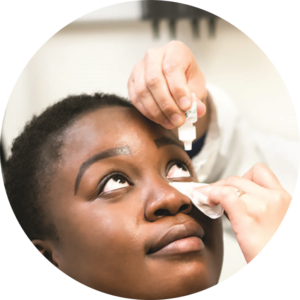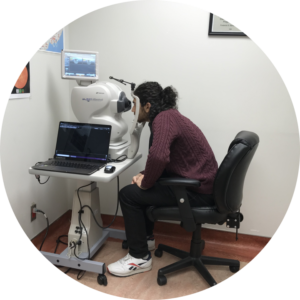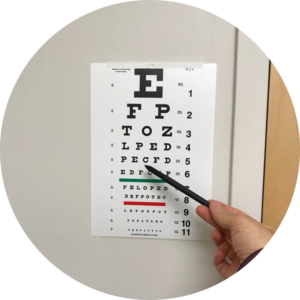 After the screening:
Pictures and data are sent electronically to an eye specialist who reviews them and sends a report to your primary care provider through our diabetes eye screening program.
Further eye care is arranged if needed for further check-ups or possible treatments.
During the COVID-19 Pandemic referrals are still being accepted and processed. If you need support please click on the green "Get Connected" box below.
Screenings are FREE and held at several locations across Toronto:
At this time, due to covid-19, we are currently only operating at 955 Queen St. East
Anishnawbe Health Toronto
Flemingdon Health Centre
LAMP Community Health Centre
Mon Sheong, Home for the Aged
Parkdale Community Health Centre
Scarborough Academic Family Health Team
South Riverdale Community Health Centre
St. Michaels Hospital, Academic Family Health Team
TAIBU Community Health Centre
Unison Health and Community Services
Women's College Hospital, Family Practice Health Team
As a client you can expect the following:
All programs and services are FREE
TTC or transportation support is available (depending on eligibility)
Programs and services are available in your language with advance notice
A support person is welcome to attend appointments with you
For more information visit www.eyescreening.ca
Program Details
Organization Contact
South Riverdale CHC

955 Queen Street East
Toronto, ON M4M 3P3
416-461-2493
Program Locations
Toronto Region
South Riverdale Community Health Centre, 955 Queen Street East
955 Queen Street East, Toronto, Ontario
---
Program Categories
Community
Program Language