Board of Directors – Meeting Minutes
Please see these SRCHC Board of Directors meeting minutes for a full record of meetings. The Board fulfills its mandate to promote the mission, vision and values of SRCHC through regular monthly meetings.
April, 2023 – March, 2024
April 20, 2023
May 18, 2023
June 15, 2023
July 9, 2023
July 10, 2023
July 16, 2023
July 24, 2023
April, 2022 – March, 2023
April 21, 2022
May 19, 2022
June 16, 2022
September 15, 2022
October 20, 2022
November 17, 2022
December 15, 2022
January 19, 2023
February 16, 2023
March 9, 2023
April, 2021 – March, 2022
April 15, 2021
May 20, 2021
June 17, 2021
September 16, 2021
October 21, 2021
December 16, 2021
January 20, 2022
February 17, 2022
March 24, 2022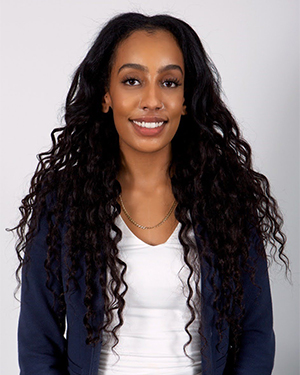 Bella Bereket
Bella is a 27-year-old first-generation Eritrean woman. Her family has lived in the Northeast part of the Centre's neighbourhood for over 10 years.
She is currently working as a Registered Nurse at Toronto Western Hospital in the critical care unit. She completed a bachelor of science in both Kinesiology and Nursing at York University. Bella is currently completing a research study that discusses Migration and Critical Health.
Bella grew up serving the Eritrean Tewahdo Church as a youth leader for over 7 years where she helped mentor Eritrean youth.
Her interests lie in social justice, equity, and anti-black racism. As a first-generation immigrant and Black woman, she feels her voice is necessary in advocacy spaces. She is passionate about serving her community and amplifying the voices of the people who feel left behind. Her goal has always been to care for people in their most vulnerable moments. She is excited to begin her role with the SRCHC board of directors.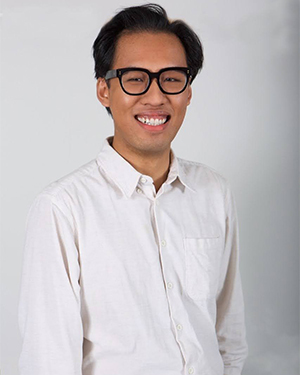 Matthew Yun-Chun Cheng
Matthew's pronouns are he/him. His family immigrated from Hong Kong, he is a second-generation immigrant and have lived in East Toronto for over 16 years.
Matthew holds a BSc (Hon.) in Kinesiology & Health Science from York University where he focused his studies on the social determinants of health. While completing his JD at University of Windsor, he was selected to participate in the school's first Mental Health Justice Clinic. He collaborated with the Empowerment Council, and led a PBSC project on family planning for adults with disabilities and was a worker at the trans ID clinic.
Matthew also interned at the HIV Legal Network developing legal resources focused on harm reduction and human rights for pregnant people and parents who use drugs. He developed his team building and community engagement skills while critically analyzing the utility of law to achieve health equity, with particular attention to the intersection of race, sexuality, and disability.
Arman Hamidian
Arman's parents moved to Canada as Iranian refugees, which has been vital in shaping his equity lens in life. He became invested in how that journey affected their health, and generally examining the social determinants of health. He has held research and program manager roles pertaining to health equity, having worked on affordable housing projects at SE Health and as a policy researcher for the Wellesley Institute.
He acknowledges the value of being part of a governance structure that sets the strategic directions of a community organization that is focused on health equity, and contributes to the shared idea that there exists a broader concept of health. That perspective and experience is something he has gained through his current role as a health policy and strategy consultant at Santis Health, and as the board chair for 3 years at Access Alliance.
Arman also has a deep passion for public policy having worked as a policy advisor in different Minister's offices for the Ontario government, as well as having completed his Master's of Public Policy, Administration, and Law at York University.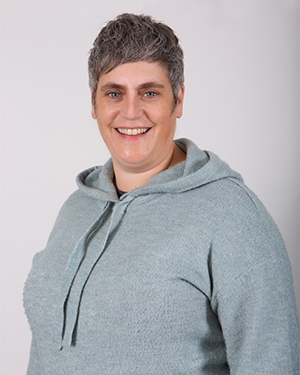 Emily Hill
Emily Hill (she/her) joined the Board in 2020. She has lived with her girlfriend in South Riverdale for the last eleven years. She is the Senior Staff Lawyer at Aboriginal Legal Services (ALS), but is currently on a leave from ALS working with the Mass Casualty Commission which is a public inquiry examining the tragic events in Nova Scotia in April 2020.
She has represented clients at administrative tribunals, inquests, and the Ontario Court of Justice and acted on behalf of ALS as an intervener at the Superior Court of Justice, the Ontario Court of Appeal and the Supreme Court of Canada.
She loves reading and is a volunteer with Toronto Public Library Leading to Reading program. Emily joined the Board to support South Riverdale Community Health Centre with its vital work to improve everyone's physical, mental, social, and spiritual well-being in the community.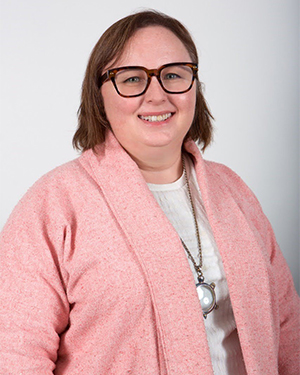 Rebecca Ho
Rebecca (she/her) has been living in South Riverdale with her family for over 15 years and is proud to be a member of this community, serving as a Director of the South Riverdale CHC Board. She is a Funding and Performance Consultant at the Ontario Hospital Association. Rebecca holds a Masters of Applied Science from the University of Toronto and a Masters of Health Administration from the Dalla Lana School of Public Health.
Rebecca's childhood experiences made her a witness to the impact of poverty, mental-health, and addictions on a person's access to healthcare. Rebecca believes firmly that no person should be disadvantaged from thriving due to their social position or other socially determined circumstance and has worked toward making improvements in healthcare and in social services throughout her career.
Rebecca served on the Board of a community arts organization where inclusivity and equity were key values. She also served on the Board at Jessie's Centre: the June Callwood Centre for Young Women. While at Jessie's, Rebecca was Chair of the Governance and Nominating Committee, the Anti-Discrimination and Equity Committee and served one year as Board Chair.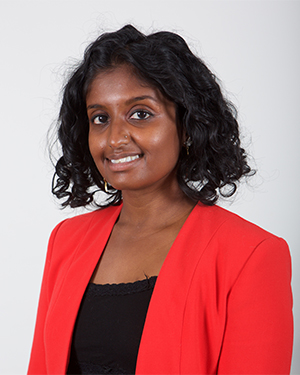 Aparna Kajenthira
Aparna Kajenthira (pronouns she/her) is a racialized settler who arrived on this land as a child with her family. Currently, she is the Senior Manager of Health Equity, Community Engagement and Inclusion at the Garry Hurvitz Centre for Community Mental Health at SickKids. She serves as a member of the Board at South Riverdale Community Health Centre and has supported the Nominations Committee and Tackling Anti-Black Racism Working Group. Aparna holds a BA in Business Administration from the Ivey School of Business at Western University and a Master's of Social Work from Wilfrid Laurier University.
For seven years, Aparna worked as a Youth Outreach Worker at the London InterCommunity Health Centre. This experience shaped her career in working with the community to develop services that meet the needs of those who experience the greatest barriers to care. Following that, Aparna joined the Ontario Trillium Foundation and proudly supported the Youth Opportunities Fund to leverage its resources to support young Indigenous and Black change-makers whose passion and vision are critical in creating sustainable social change.
At GH-CCMH, Aparna worked as a manager with the Intensive Services for Youth Team to redevelop service offerings to better meet youth and families' needs across the city with intensive mental health needs. In her current role, Aparna is working to reduce barriers to care across the organization and creating sustainable opportunities for client and caregiver engagement. Aparna works from an anti-racist, anti-oppressive framework and aims to surface and address equity, marginalization and power in all of her roles.
Rishma Pradhan
Rishma is of South Asian via East Africa decent and grew up as a minority in Montreal. Having lived experience as a caregiver to her father through his battle with cancer, she shifted her career from Oil/Gas to Healthcare to help solve challenges within healthcare systems and contribute to health system transformation.
Her experience in Ontario's healthcare system has given her knowledge of its diverse communities, government partners, funders, and issues related to healthcare planning. Drawing upon her MBA and her current studies in the MHSc program at the Institute of Health Policy, Management and Evaluation, she is passionate about policy, innovation, and transformation, supporting sustainable results across the health system. Currently, she is expanding her experience by focusing on developing a deeper understanding of healthcare service delivery at the acute and community level.
Rishma seeks to address the social determinants of health and tackle the inequalities in society. She is committed to the principles and practices of equity, diversity, inclusion, and anti-racism and is dedicated to her own personal journey of learning and taking action to support and drive societal change. Rishma shares the same values of SRCHC and is currently the board liaison to the Alliance for Healthier Communities.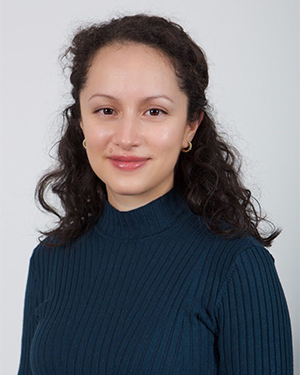 Jen Quito
Jen is a proud East Ender. She currently works as the Director of the Student Program at a full-service law firm. Previously, she worked for the Law Society of Ontario and prior to that, for close to 6 years at a well-known union-side labour firm in Toronto where she litigated human rights and pay equity cases. Jen's other experiences include clerking at the Superior Court of Justice, as well as placements at Parkdale Community Legal Aid Clinic, the HIV/AIDS Legal Aid Clinic of Ontario, the Refugee Law Office, and the Human Rights Legal Network in New Delhi.
Her professional involvement has included membership in the Canadian Hispanic Bar Association, the Law Society of Ontario's Early Careers Roundtable, the Equity Advisory Group, the Roundtable of Legal Diversity Associations and an NGO called Conoser. In May of 2019, Jen was awarded a Precedent Setter Award.
She holds a Bachelor of Arts Honours from the University of Toronto (2007) and a Juris Doctor from Osgoode Hall Law School. She was called to the Bar in 2012.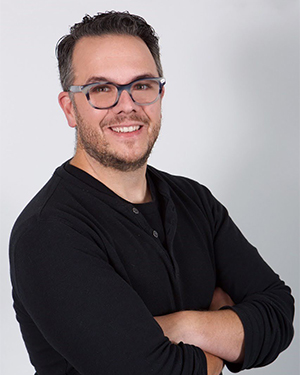 Mike Wilson
Mike has lived in Leslieville since 2010 and is proud to call it home with his wife and two sons. He has been a member of the board since 2018 and took on the role of board chair in June 2021. Mike has led and contributed to several initiatives on the board, including the recent strategic planning process and the board's Truth and Reconciliation working group.
Mike received his PhD from McMaster in 2010, which focused on working with community-based HIV organizations to support their use of research evidence to inform their programs, services and advocacy. He continues to work at McMaster as an Associate Professor in the Department of Health Evidence and Impact, and as Assistant Director of the McMaster Health Forum. In this role he teaches and mentors undergraduate and graduate students and conducts research about health systems and policy. This includes working to support the use of research evidence by government policymakers, organizational leaders, professional leaders and citizens who are involved in making decisions about our health system. During the pandemic, he has co-led a COVID-19 evidence-support model to respond to urgent government requests for the best-available research evidence.
Mike's professional and personal values are grounded in social justice and is proud to be a member of the SRCHC board to support the important work it does for clients and the community.
Kristen Yee-Joshi
Kristen identifies as a settler of mixed ancestry (Chinese/British), raised in small towns across Ontario in a multi-generational household.
She has called South Riverdale home since 2017, where she now lives with her partner Ravi, pup Rio, and 'my kid Sami!' In her day job, she works at the Centre for Addiction and Mental Health supporting the implementation of mental health and substance use projects with community partners across the province. Like most millennials, this is only one of many jobs she has held over her decade-long career.
The thread that ties all of her work together is her commitment to health equity and social justice. It is these shared values with South Riverdale Community Health Centre that make Kristen proud to serve the organization as a board member.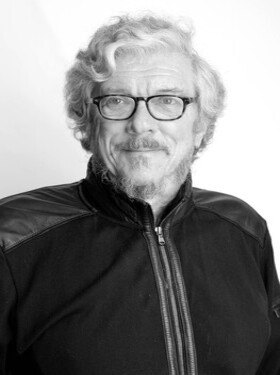 Dr. Philip Berger
Dr. Philip Berger began his career as a physician at South Riverdale Community Health Centre in 1978 before he became Medical Director of the Inner City Health Program at St. Michael's Hospital, and Chief of its Department of Family and Community Medicine from 1997 to 2013. Dr. Berger is currently an Associate Professor at the University of Toronto in the Department of Family and Community Medicine.
Through his work with torture victims, refugees, people with HIV and drug users, Dr. Berger has helped establish several health organizations aimed at improving human rights. He is a founding member of the Canadian Centre for Victims of Torture, the Amnesty International Canadian Medical Network, and Maggie's Safe Sex Project for Prostitutes. He also served as Board Chair of Inner City Health Associates, who provide medical services to homeless and precariously housed people across Toronto, from 2018 to 2022.
Dr. Berger is an Honorary Fellow of the Royal College of Physicians and Surgeons of Canada, a Fellow of the Canadian Academy of Health Sciences and is a Senior Fellow of Massey College. He was appointed to the Order of Ontario in 2010 and was appointed as an Officer of the Order of Canada in 2020. In 2018 he was inducted into the Canadian Medical Hall of Fame.
Nisha Hariharan
Nisha (she/her) is a first generation Canadian of South Asian descent and a proud resident of the East End community. Nisha is a public health professional committed to advancing community health and health equity. She transitioned from a career in finance to one in healthcare to pursue this mission. Nisha holds a Masters of Science in Public Health from the Bloomberg School of Public Health and Bachelors of Math from the University of Waterloo.
Nisha has extensive experience in healthcare, having led projects in research, management, analytics and implementation in Canada and Africa over the last 10 years. She has worked on several maternal and child health projects, including leading a multi-country effort to improve access to pediatric HIV testing and treatment with the Clinton Health Access Initiative. Most recently, she managed the COVID-19 vaccine implementation team at the Ontario Ministry of Health. She has also held several volunteer positions, supporting vaccine programs, community HIV testing, and youth shelters.
Through her experience working in the Canadian and global healthcare space, Nisha has seen firsthand how social factors can contribute to health outcomes and wellbeing. She is excited to contribute her expertise, grit, and enthusiasm to the SRCHC Board.