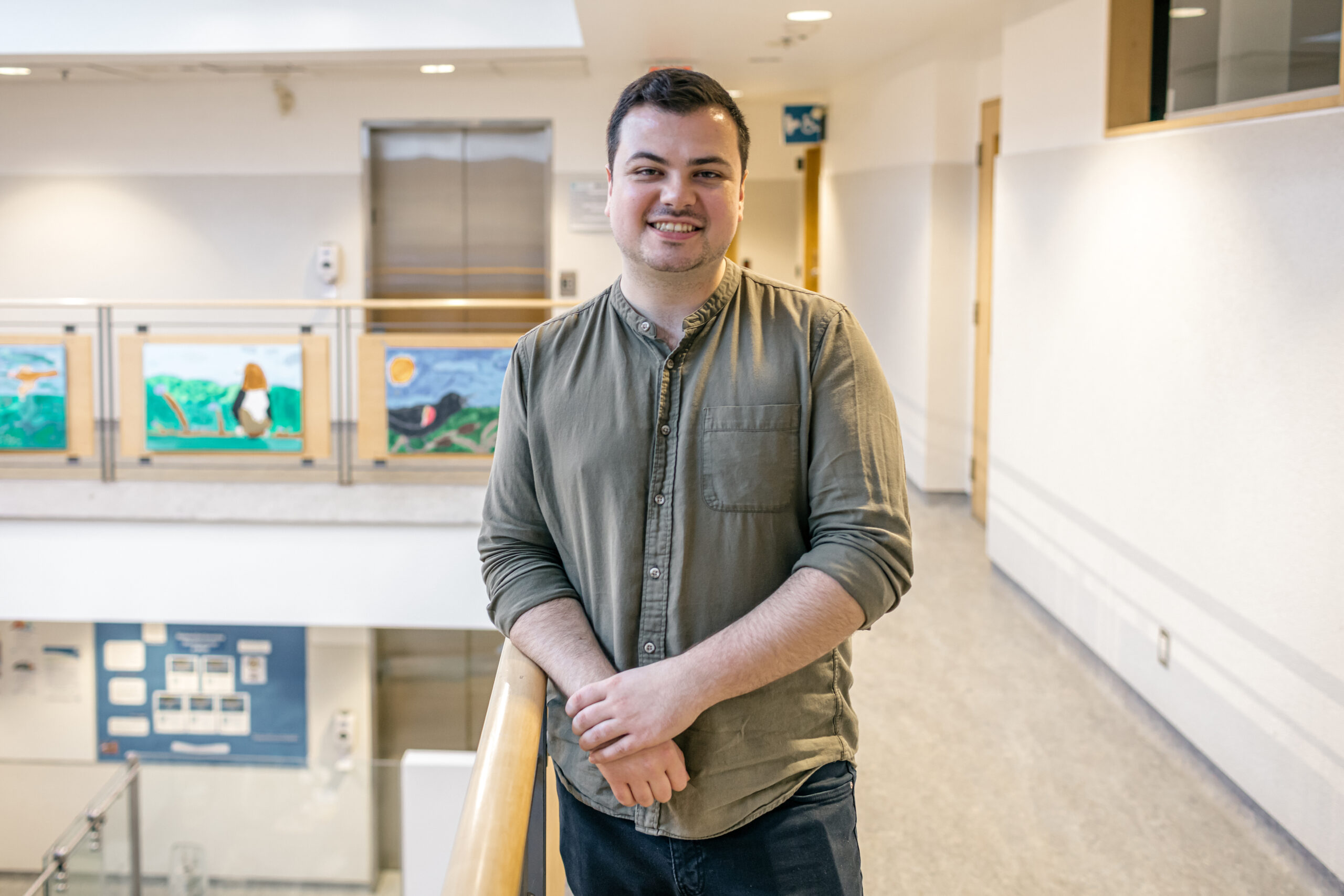 Since the start of the COVID-19 pandemic, SRCHC has worked to shift services to a mixed on-site/virtual model, to ensure as little disruption as possible to our supports. Although many programs continued to provide necessary services in person, many clients also worked with their providers in new ways. One of the teams at the centre that has worked creatively in this way is our social services team.
Social workers and social service workers strive to support clients holistically. They take into account the whole person so that they can support their physical, emotional, and spiritual needs. The pandemic profoundly affected almost everyone, in many areas of their lives. Many people experienced financial pressures, mental health challenges, and difficulty navigating day-to-day life. It therefore became more important than ever for people in our community to have access to resources such as social workers and social service workers.
Within just the first year of the pandemic, the social services team had 25% more interactions with clients than in previous years. The average amount of new referrals has also steadily increased since 2020. This increase was made more complex because of the social services team's significantly reduced capacity due to a variety of factors, including complications of the pandemic.
A blended mix of virtual and in-person appointments have been an important part of providing accessible care. For many of our clients, in-person support is crucial because of barriers such as not owning a telephone, not having privacy for virtual appointments, language barriers, and more.
For other clients, virtual appointments significantly improved access to care. Since 2020, more than half of all social work appointments with clients have been virtual. Many clients told us that virtual appointments made it possible to access their providers when they faced barriers such as a lack of childcare, and that they enjoyed the increased ease of service when working with interpreters, as well as the reduced risk of being exposed to COVID-19.
The pandemic brought grief to many areas of our lives, something that was made worse by social isolation. Virtual sessions offered ways for many of our vulnerable communities, such as seniors, to remain connected and able to access supports.
In addition to individual support, the team found innovative ways to provide group-based support. For example, the Growing With Grief group was a partnership with the Women's Harm Reduction team. Despite being an online group, four of the group's five participants came to SRCHC each week to access technology so they could participate. This blend of virtual and on-site services was critical to the group's success: it had near-perfect attendance and all five participants completed the program, which even before the pandemic was the exception for most group-based programming.
Social workers and social service workers are an important part of supporting the health and wellness of our communities. The pandemic has illustrated the need to be innovative and creative in the delivery of healthcare, and all of the staff at SRCHC, including the social services team, are dedicated to providing this support. As we move through the next phases of the pandemic, SRCHC will continue to be an innovator in healthcare delivery.