Toronto's Crescent Town gets a new food hub at Harmony Hall
Facility has renovated kitchen, washrooms and main hall
Chef Afrim Pristine teaches Malcom McIntosh and his sister Lily how to cut slices of cheese in the new 'Community Food Centre' inside Harmony Hall Centre. – Justin Greaves/Torstar
East Toronto residents of all ages will soon benefit from a new food hub in Crescent Town.
Earlier this year, South Riverdale Community Health Centre's (SRCHC) Harmony Hall Program became a partner site of Community Food Centres Canada, a national organization that works to build health, belonging, and social justice in low-income communities through the power of food.
As a result, Harmony Hall (Centre for Seniors), which integrated with the SRCHC just over two years ago, secured $150,000 in funding, which was used to upgrade and expand its outdated kitchen and renovate its washrooms, main hall, and upstairs storage area. This money also allowed the SRCHC to hire a co-ordinator for its new community food centre, which is only the third of its kind in Toronto.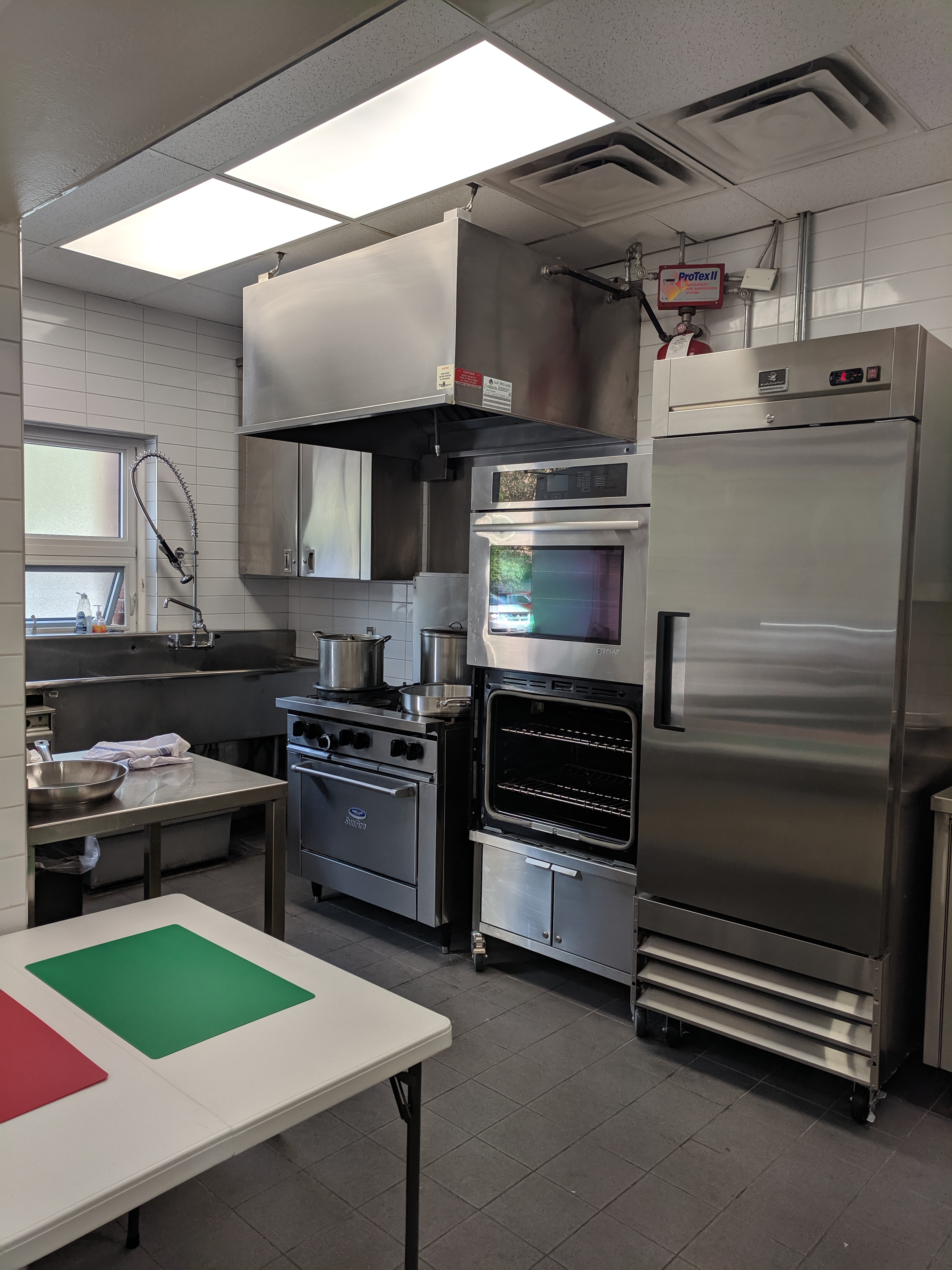 The newly upgraded and expanded kitchen at Crescent Town's Harmony Hall -Joanna Lavoie/Torstar
"This new and improved kitchen will help us connect with the community better," Kathleen Ko, the co-ordinator of Harmony Hall's Community Food Centre"This new and improved kitchen will help us connect with the community better," said Kathleen Ko, the co-ordinator of Harmony Hall's Community Food Centre.
"Now we're not only engaging seniors, but we're opening the doors more to the local community … kids, families, adults. There's definitely a need."
Ko said they've also been in discussion with local schools and community groups who are interested in using the new kitchen for programming.
Shannon Wiens, SRCHC's director of organizational health systems, said they're excited to be able to serve more people in the community through the new food hub at Harmony Hall.
"There's lots of need in the Crescent Town community for food-related programming," she said.
"Basically our goal over the next year is to explore what is needed in this community and begin to implement a range of food programs. Our ultimate vision is to create empowered, healthy, and thriving communities where everyone belongs."
Earlier this month, Harmony Hall hosted its first official event as an official community food centre: A fun children's cooking workshop featuring chef Afrim Pristine of west Toronto's Cheese Boutique. A small group of children from the SRCHC's Kids Can Cook summer program were invited to take part in the special class, where they prepared a delicious European-inspired summer meal.
Avril Ancheta is impressed by a cheese and meat platter during the Kids Can Cook event at South Riverdale Community Health Centre's new "Community Food Centre" at East York's Harmony Hall.-Justin Greaves/Torstar
"I hope they can continue doing programs like this here. My kids were really looking forward to this class," said East York resident Jennifer Kim, whose children Lily, 8, and six-year-old Malcolm McIntosh took part in the July 9 workshop.
"(This new kitchen) looks really great. It's always hard to find space for community programming so it's nice they have this space."
As for Lily, so said she "really liked" the class in the bright, newly renovated kitchen.
"I think (the kitchen) is really nice and I really like cooking," said Lily, who will be starting Grade 4 this September at Blake Street Junior Public School.
This fall, several food-related programs will begin at Harmony Hall, including weekly community meals, kids' cooking classes, and gardening workshops. Programs will run at 2 Gower St., near Dawes Road and Victoria Park Avenue.
"This is the beginning stages of offering programming at the new Community Food Centre at Harmony Hall. We're just getting started. We're consulting with the community and more programming will be rolling out in the fall," said Wiens, adding sponsorships, donations and strategic partnerships are also needed to offer even more programming and services at the new East York food hub.
Visit https://www.srchc.ca/ or call 416-461-1925 for more information.