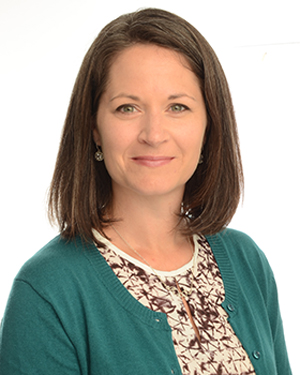 Shelly Darling
Shelly Darling is serving her second term on the board. In her first term, she served on the Quality Improvement Committee, Accreditation Working Group, Audit Committee, and served as Treasurer.
She is deeply committed to working with other board members and the staff to advance the mission and strategic directors on behalf of the membership. In her role as the Director of Communication and Maternal Newborn Child at the Michael Garron Hospital she works with many health and social services agencies serving East Toronto residents. From the hospital and during her tenure on the SRCHC Board, she gained a deep understanding of the people's health challenges and socio-economic barriers in our neighbourhoods. She also led activities related to accreditation, strategic planning, branding, community engagement and government relations at the hospital. She spent six years serving as a board member on a resident association where she led or volunteered on several projects, including a weekly farmers market, neighbourhood yard sale, social media and more.
From these community activities, she gained an appreciation for community building and developing connections in the neighbourhood. Shelley holds a degree in Health Sciences from Western University, a diploma in Health Service and Policy Research and a Masters in Health Administration from the University of Ottawa.
Aparna Kajenthira
Aparna Kajenthira (pronouns she/her) is a racialized settler who arrived on this land as a child with her family. Currently, she is the Manager of Intensive Services for Youth at SickKids Centre for Community Mental Health. She serves as a member of the Board at South Riverdale Community Health Centre. Aparna holds a BA in Business Administration from the Ivey School of Business at Western University and a Master's of Social Work from Wilfrid Laurier University.
For seven years, Aparna worked as a Youth Outreach Worker at the London InterCommunity Health Centre. This experience shaped her career in working with the community to develop services that meet the needs of those who experience the greatest barriers to care. In 2016, Aparna joined the Ontario Trillium Foundation and proudly supported the Youth Opportunities Fund to leverage its resources to support young change-makers whose passion and vision are critical in creating sustainable social change.
In her current role, Aparna is working with her team to redevelop service offerings to better meet youth and families' needs across the city with intensive mental health needs. Aparna works from an anti-oppression framework and aims to surface and address equity, marginalization and power in all of her roles.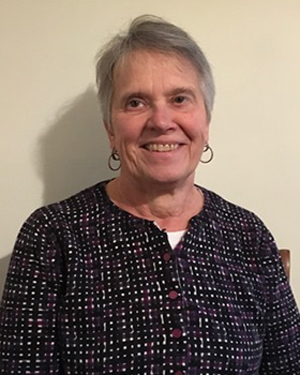 Liz Janzen
Liz Janzen has lived in South Riverdale for the last 36 years. She retired from Toronto Public Health after 30 years. Liz worked as a public health nurse, mental health nurse and as a manager.
She was a founding member of the Gerstein Centre, the Toronto Women Abuse Council and the Toronto Food Policy Council. She also worked in healthy public policy, community development and service provision. Her key areas of focus included mental health promotion, urban issues, homelessness, vulnerable adults and seniors, as well as substance use. Liz was very involved in developing the City of Toronto's drug strategy and is committed to the Health Centre's principles, values, and mission.
She has been a member of the Board of South Riverdale for the past three years and has held secretary and vice-chair offices.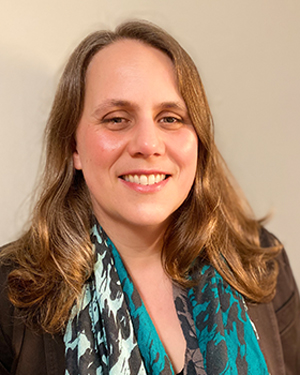 Vanessa Emery-Zariffa
Vanessa Emery-Zariffa lives in the South Riverdale community with my family. She works in the east end of its catchment area and throughout Western Scarborough as a staff lawyer providing free community-based legal services at West Scarborough Community Legal Services.
Her poverty law practice is focused on advocating for individuals concerning social assistance programs. I am the Co-Chair of the Social Assistance Action Committee, a group of advocates in the Toronto and York Region that offer legal clinics. I have a joint degree in law and social work (MSW) and have developed an MSW practicum at the legal clinic, and I am consulting on a research program on the role of social workers in legal clinics. In my first term on the Board, I was active on the Nominations Committee and Quality Improvement Committee, and I am the current Board liaison to the Alliance for Healthier Communities.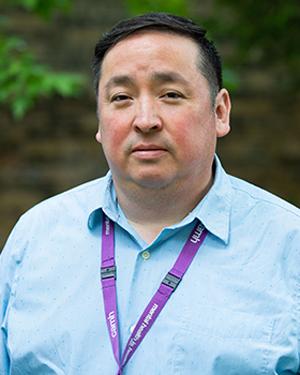 Michael Milward
Michael Milward is a member of Beardy's & Okemasis' Cree Nation in Duck Lake, Saskatchewan. Having moved to Toronto with his husband seven years ago, Michael is happy to call Leslieville his home and is looking forward to serving the local community in a meaningful way.  Michael has worked for many years with First Nations, Inuit and Métis, and other under-served populations, first in the post-secondary education sector and now in the health care sector.
Michael began his career at the Centre for Addiction and Mental Health (CAMH) six years ago by joining the staff of Medical Affairs & Office of the Physician in Chief.  Michael continued his work at CAMH as Manager, Provincial Initiatives, for the Shkaabe Makwa Centre for First Nations, Inuit and Métis Wellness. Shkaabe Makwa (Anishinaabe language for "Spirit Bear Helper") is designed to drive culturally relevant systems initiatives to transform health outcomes by advancing research, training and innovative healing models that respect, honour, and harmonize traditional knowledge and medical expertise.
Michael has recently joined Anishnawbe Health Toronto (AHT) as Special Projects Director.  The mission of AHT is to improve the health and well-being of Indigenous people in spirit, mind, emotion and body by providing Traditional Healing within a multi-disciplinary health care model. In the role of Special Projects Director, Michael supports AHT's mission by providing project research, planning and implementation for organization-wide, key innovation transformation initiatives that will positively impact health and healing for Toronto's Indigenous community. One of the key projects will be to support the construction of and move to a new home for Anishnawbe Health Toronto over the next few years that will bring all current AHT locations into one purpose-built health center.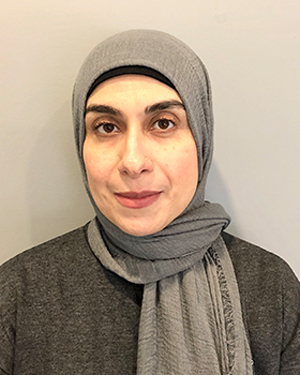 Khadija Nakhuda
Khadija Nakhuda lived in East York for 27 years since I moved to Canada from the UK and is very proud to call Canada her home. She was an Islamic school teacher and worked for Market research for many years. She is now the lead volunteer, organizer, coordinator for Danforth Muslim women's group and has volunteered at Woodgreen Community Services, Eastview Community Centre and local mosques for many years. Khadija advocates and has been a spokesperson for family members with language barriers. She is passionate and always seeking opportunities and bridging the gap for Muslim women to stay healthy in a safe environment. Being on the Board at South Riverdale Community Health Centre, it has taught her more about diversity, inclusion, health equity, and community involvement.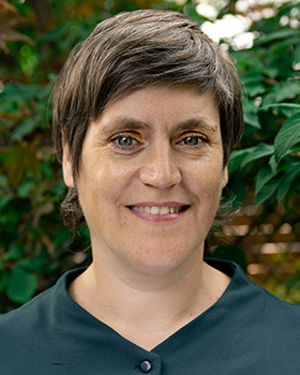 Emily Hill
Emily Hill (she/her) joined the Board in 2020. She has lived with her girlfriend in South Riverdale for the last nine years. She is the Senior Staff Lawyer at Aboriginal Legal Services, which provides free legal assistance to low-income Indigenous people living in the City of Toronto. She has represented clients at administrative tribunals, inquests, and the Ontario Court of Justice and acted on behalf of ALS as an intervener at the Superior Court of Justice, the Ontario Court of Appeal and the Supreme Court of Canada. She loves reading and is a volunteer with Toronto Public Library Leading to Reading program.  Emily joined the Board to support South Riverdale Community Health Centre with its vital work to improve everyone's physical, mental, social, and spiritual well-being in the community.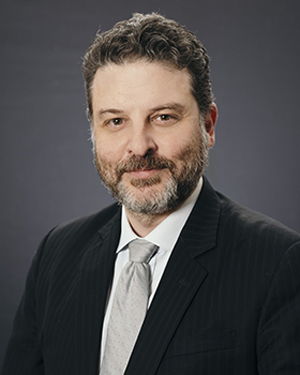 Jeff Rybak
Jeff Rybak is in his fourth year on the Board, and has previously served as a director on several other not-for-profits, including those serving seniors, youth, and mental health. He practices as a lawyer in the local area, most often serving marginalized clients. He also teaches part-time at the University of Toronto, in the Rotman Commerce program. Coming from a working-class background, with his father entering Canada as a refugee, Jeff appreciates that a robust social safety net is required to help everyone in Canada establish themselves and support their success. He is proud to support South Riverdale Community Health Centre and its programs.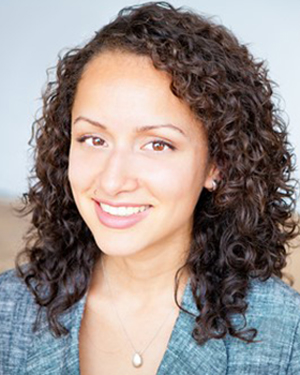 Jen Quito
Jen Quito is a proud East Ender. She currently works as Counsel and Team Manager at the Law Society of Ontario. Previously, she worked for close to 6 years at a well-known union-side labour firm in Toronto where she litigated human rights and pay equity cases. Jen's experiences include clerking at the Superior Court of Justice, as well as interning at Parkdale Community Legal Aid Clinic, the HIV/AIDS Legal Aid Clinic of Ontario, the Refugee Law Office, and the Human Rights Legal Network in New Delhi. Her professional involvement has included membership in the Canadian Hispanic Bar Association, the Law Society of Ontario's Early Careers Roundtable, the Equity Advisory Group, the Roundtable of Diversity Associations and an Conoser, an NGO focused on latinx youth education. In May of 2019, Jen won a Precedent Setter Award. She holds a Bachelor of Arts Honours from the University of Toronto (2007) and a Juris Doctor from Osgoode Hall Law School. She was called to the Bar in 2012.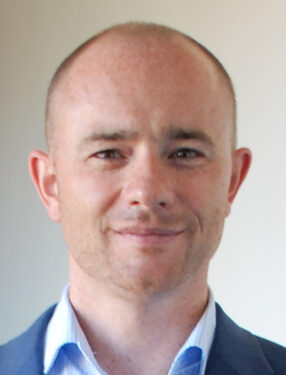 Steven Little
Steven Little is the Senior Manager, Diversity and Inclusion at Scotiabank. Previously, he led LGBT+ inclusion education initiatives at The 519 in Toronto. Since moving to Canada from the UK in 2013, Leslieville has been his home. Before moving to Canada, he worked for nine years as a secondary school teacher in London, UK, as an Assistant Head Teacher. For three years, he served on the school's Board of Governors, leading its diversity and inclusion efforts. I am an experienced advocate for equity, diversity and inclusion and have worked to ensure that public services, including healthcare and education, respect and honour everyone's human rights.
Kristen Yee
Kristen has called South Riverdale home since 2018, joining the board in 2018. Kristen is a member of the Truth and Reconciliation Committee and the Anti-Black Racism Committee. Kristen is of mixed ancestry (Chinese/British), raised in small town Ontario with a love of the natural world. Kristen works at the Centre for Addiction and Mental Health (CAMH) supporting the implementation of mental health and substance use projects with community partners across the Greater Toronto Area. At CAMH, Kristen also co-chairs the Reconciliation Working Group. Like most millennials, these are only two of many roles Kristen has held over her fifteen year career as a public health professional. The thread that ties all of Kristen's work together is her commitment to health equity and social justice. It is these shared values with South Riverdale Community Health Centre that makes Kristen a proud member of the board, to support strategies that ensure our community is one where truly everyone can thrive.
Mike Wilson
I have lived in Leslieville and Riverside for more than 10 years and am currently in my third year on the board. I currently work as an Associate Professor at McMaster University and Assistant Director of the McMaster Health Forum. I have taught and conducted research over the last decade and a half about strengthening health systems and supporting the use of research evidence by policymakers. This has included working closely with policymakers and others involved in making decisions about our health system. More recently, I have been involved in synthesizing evidence about issues related to COVID-19 to provide evidence support for governments in Canada to respond to the pandemic. My research has also focused on strengthening care and support for people living with or at risk for HIV, including research about approaches to harm reduction. During my tenure on the board, I have been a part of the quality improvement committee, helped to develop a new working group on implementing the Calls to Action from the Truth and Reconciliation Commission.